In this tutorial I will explain you how to access a windows VPS from your computer with windows 8 installed. This tutorial will also work for windows 7, Windows Vista etc.
What is Remote Desktop Connection
Remote Desktop is a feature in Windows operating systems (Windows Vista, Windows 7, Windows 8 etc.) that allows you to connect to your windows VPS remotely and work as you are sitting in front of the console. Thus it make VPS management quite easy.
How to Access a Windows VPS using Remote Desktop Connection
Step 1: Start Remote Desktop Connection
On a windows 8 computer, search for Remote Desktop Connection and launch it.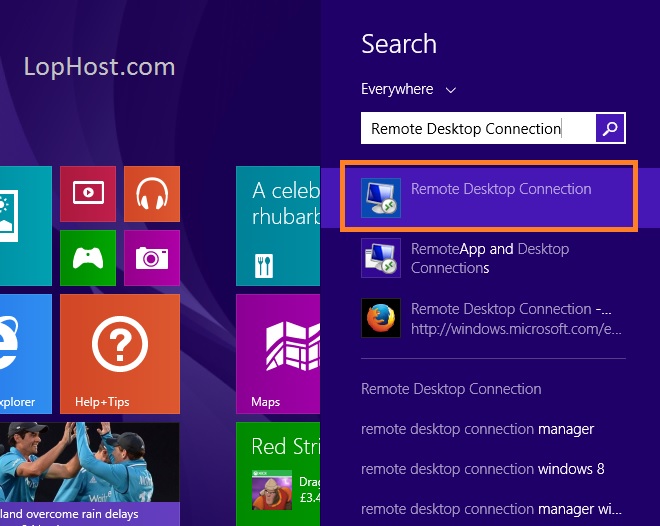 On Earlier windows version, you can launch Remote Desktop Connection from:
Start >> All Programs >> Accessories >> Remote Desktop Connection
Step 2: Enter VPS IP
In computer name field enter your VPS IP anc click Connect button.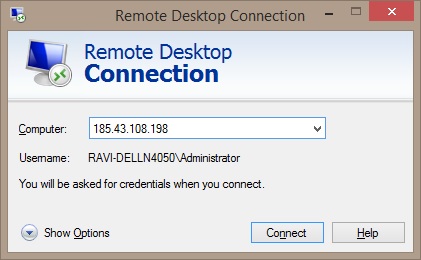 Step 3: Enter VPS username and password
On next step enter your VPS username and password.
Step 4: Certificate Warning Message
Click Yes button if you get any certificate warning message.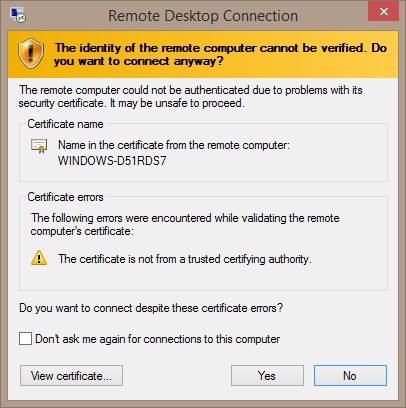 You should now have successfully logged in your VPS. You can now access and manage your VPS just like you are in front of your VPS physical machine.