In this tutorial we will learn how to change email ID of user admin in DirectAdmin hosting control panel.
Default Email ID
After a fresh installation of DirectAdmin, it will set the following email ID as main email ID of the server and of user admin.

admin@hostname.example.com

hostname.example.com will actually be the hostname of your server.
How to change Admin email ID in DirectAdmin
Step 1
Login as admin in DirectAdmin control panel.

http://server-ip:2222

Step 2
Navigate to:
Account Manager -> List Administrator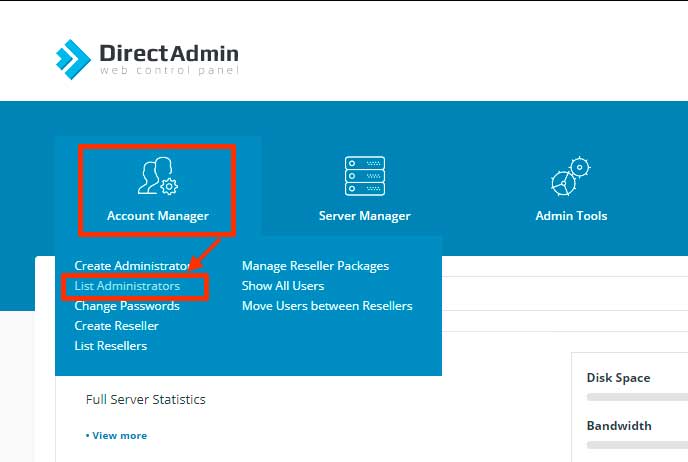 Step 3
Click on username admin. This will take you to the user details page.
Step 4
Click ACTIONS button located in the top right side. And from drop down menu select Show user date.


Step 5
Click Account Info tab. Here you can change the email ID of user admin.

Hope this tutorial was helpful to you.