The main user / administrator of a Linux server is root. Here is how you can create a new user on your CentOS server / VPS.
Login to your server as root as run following command to create a new user named ravi.

/usr/sbin/adduser ravi

Now set password for new user ravi

passwd ravi

Screenshot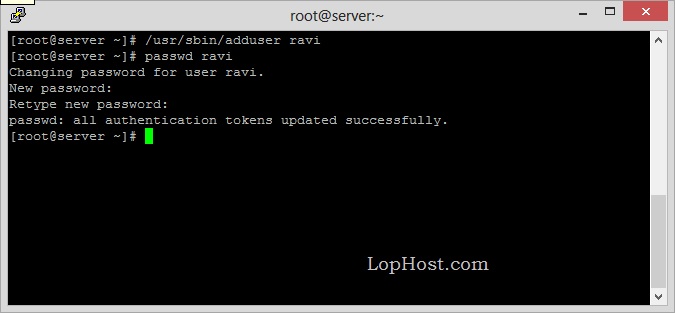 Done!!

[vps_hosting]